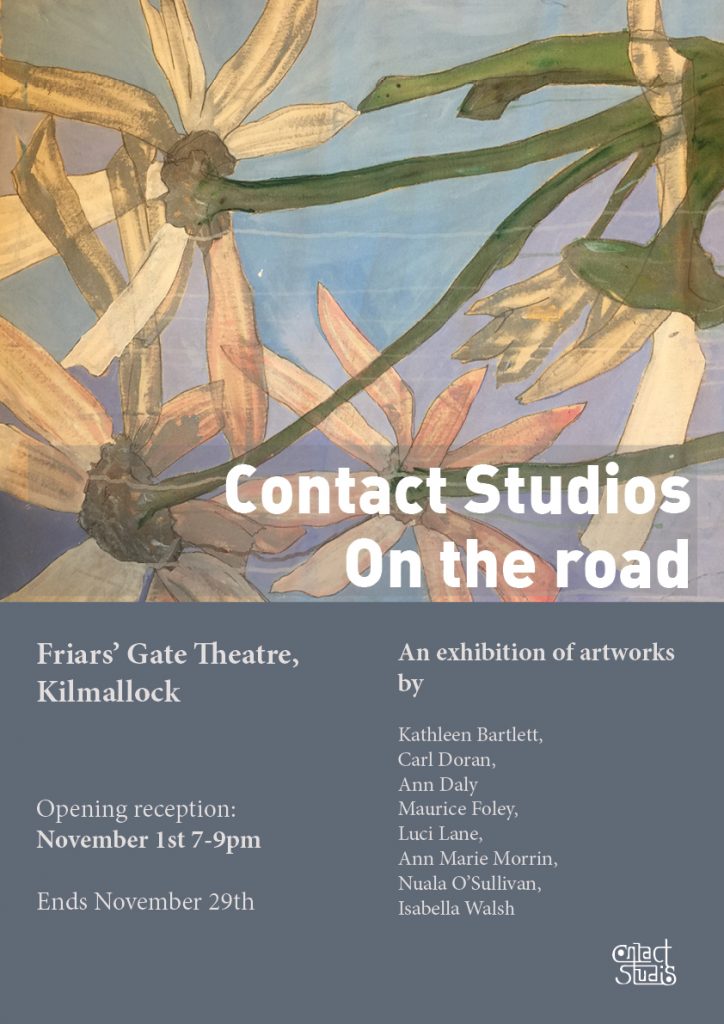 We're on the road again, with Contact Studios. This time willingly, of course, as we set sail for the extraordinary medieval walled town of Kilmallock in Co. Limerick.
Eight of us Contact Studios' members (see poster above) will travel to Friarsgate Theatre for a consecutive year. We very much enjoyed our last exhibition in the venue (see previous post), and we have very much enjoyed working with Caoimhe Reidy and the most hospitable team.
Having just installed it earlier today with Nuala O'Sullivan, I have to say it is looking exceptionally good – even excluding my own work!
As a group of artists with a common ambition – to secure decent premises for artists to work in, in the city of Limerick, we share common values.
Though we are currently 'on the road' – as regards lacking premises, we continue to work towards a goal of establishing a new studio space – not just for ourselves, but for the city, and all potential practitioners that will come along, given the chance.
Do come along should you be in the general direction tomorrow evening – it'll be great. Or sure if not, the show will continue for the month more or less.