After 3 years of work sketching, drawing and observation, we are finally at the point of bringing my new body of work to the public. The venue is The Coach House, part of The People's Museum of Limerick, in Pery Square, and is a very fine, venerable building with a lot of history.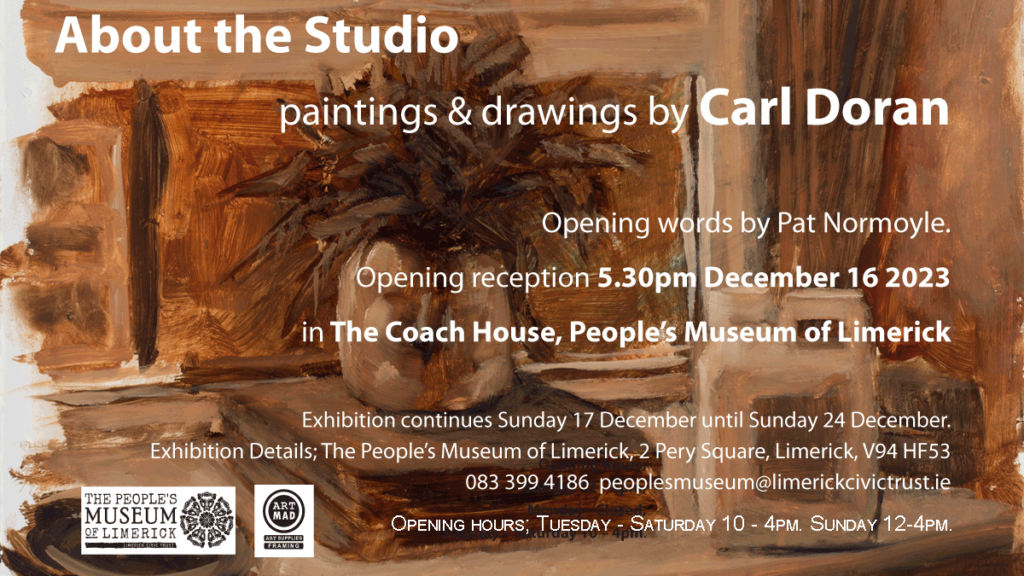 I'll present 12 or so paintings, oil on boards and canvasses, and 30 black and white pen drawings, all completed in situ in Wickham St. Studios, my artistic home in Limerick for the last 5 years or so. The works are a visual journey through the studios themselves, mostly focusing on my own space, while also profiling my fellow members' working conditions, featuring Paul Rhatigan, Isabella Walsh, Declan Greene, and Tom Prendergast.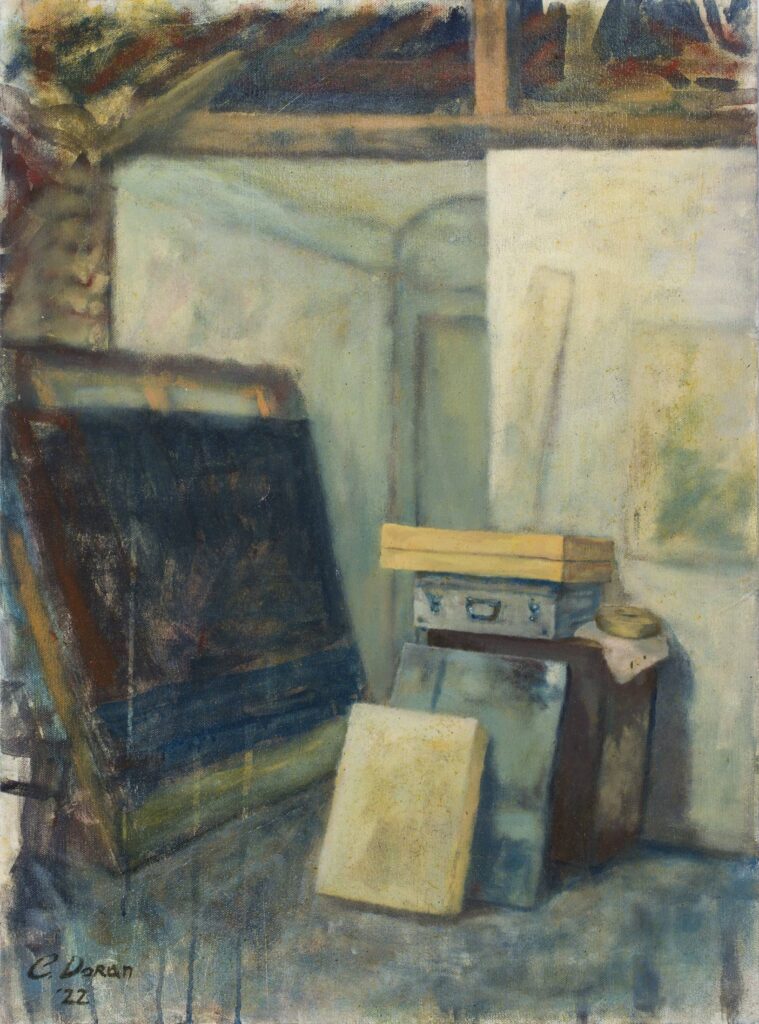 For the last 3 years I have really been trying to play around with different approaches and techniques in painting, emphasising directness and playfulness. Some works have taken on for near a year, while some have been completed in less than 2 weeks, but I very much like to maintain the sense of enjoyment of the medium at all times.
Last March, myself and Isabella Walsh facilitated Isabelle Ryan's first solo show in the same venue, as part of Connect 5, and the venue is just great! Lovely and atmospheric House, garden and the old Coach House make it possibly the most beautiful venue in Limerick City, old and new combined.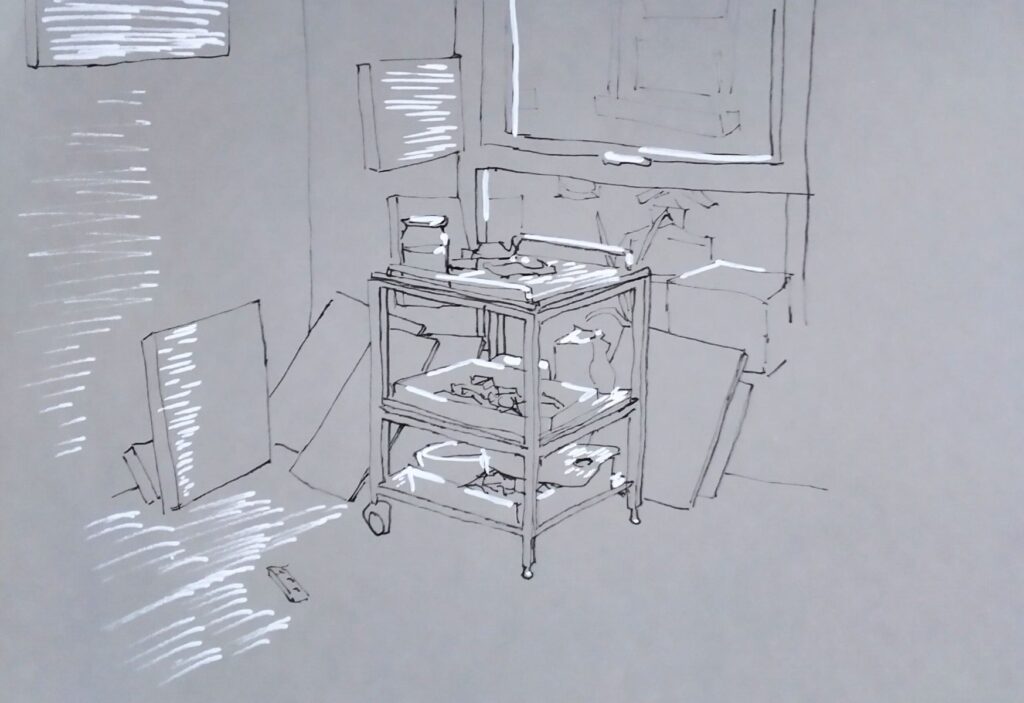 I am particularly delighted that Pat Normoyle, of Limerick Senior College, NF Gallery, Art Mad/Normoyle Frawley Art will say a few brief words on the night. I had my second solo show in the Treaty City in Pat and Kate's NFGAllery many years ago, and as Gallery Interlude fans might know, the lads were among the sponsors for our shows. It's been a real privilege over the years dealing and chatting with Pat, and as with Gallery Interlude, Normoyle FRawley Art will give a 15% discount on any framing of works bought in the show – go raibh míle míle maith!
I'm very much excited to present these works, and hopefully we'll get a good crowd for the opening, and visitors during the show. My sincere thanks to my family, friends and colleagues for getting me this far, and many thanks to all at The People's Museum.
Le buíochas, Carl.