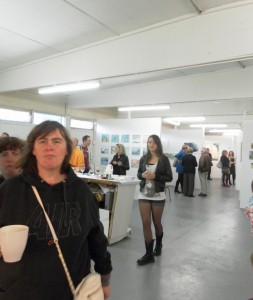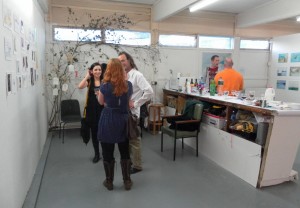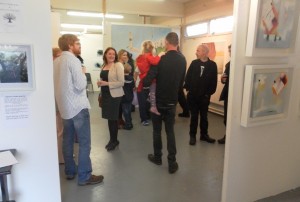 14 Solo Shows at Contact Studios September 2012
I displayed 9 previously unexhibited works from my Seasonal Variations Painting series, as part of the national Culture Night event. Each of the 14 Artist spaces were installed as solo exhibitions, the Studios cleared, painted, scrubbed, with visitors welcomed from 5-10pm with open arms.
It eclipsed our previous visitor number high for Keeping Contact (overview of 12 years of Contact Studios with over 40 artists) which had 200-250 attendees, with 350-400 visitors estimated.
There was a great reception for the works and I had a great chat about the processes and the artistic life with the visitors, all over some nice wines, beers and soft drinks. Thanks to the Arts Council, Limerick Arts Office and all involved.