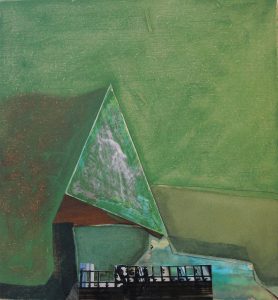 It was our great pleasure to host our friend and colleague Julie Brazil at 'Interlude last April 5th. It was also a treat to provide a platform for her first solo in the Treaty City, and met with a great reception.
Like the above piece, the works were small in scale, collage, painting and drawing merging to create tension filled works of beauty.
Myself, Ciaran Nash and Isabella Walsh of the Gallery Interlude team wish her every success in the future, and look forward to seeing the next Julie Brazil opus in the near future!