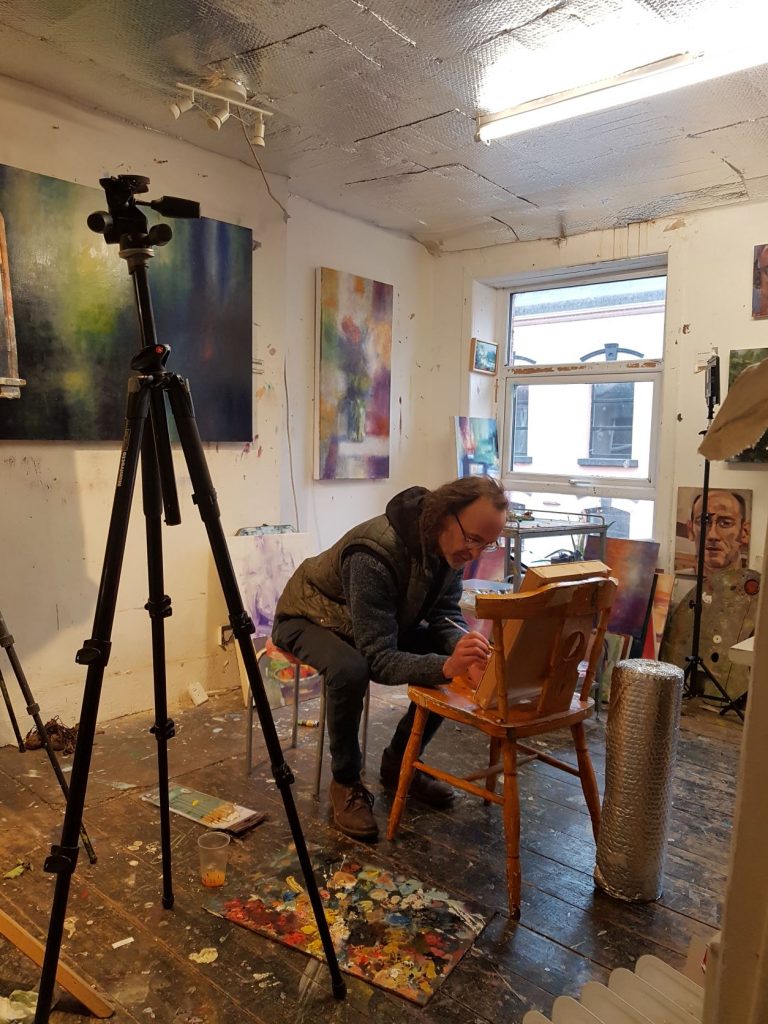 Painting in Declan's studio, photo by Declan Greene.
After a relatively quiet period for creating work over the last few years, it feels great to be free again – to travel, to paint, to mingle and organise. I'm very grateful to have a place – in Wickham St. Studios – to come in and make work and plans, to mingle and learn from others. I feel 2023 is like a restart, a new chance to try new things, and retry and invent old practices.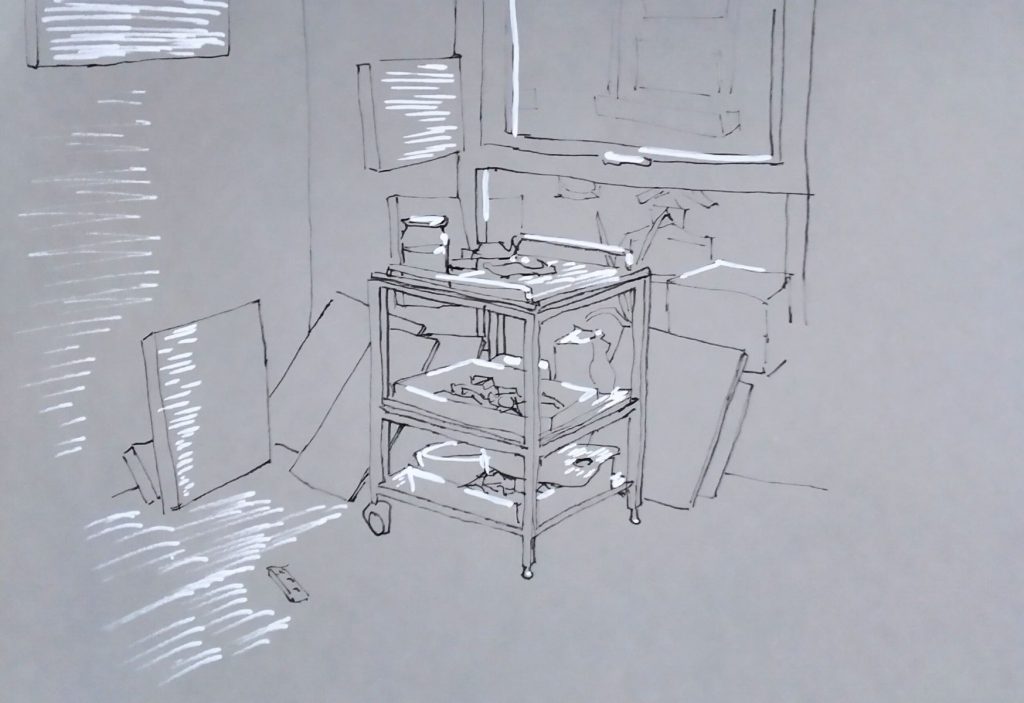 I'm delighted to say I will have a solo show of works in the Coach House, part of the beautiful Georgian era Peoples' Museum of Limerick, in October this year. We say deadlines were invented for artists in this business, and it is true that having a target to make and present a body of work is a great stimulant. It'll be called 'About the Studio', and will feature drawings and paintings depicting my own and other spaces in Wickham St.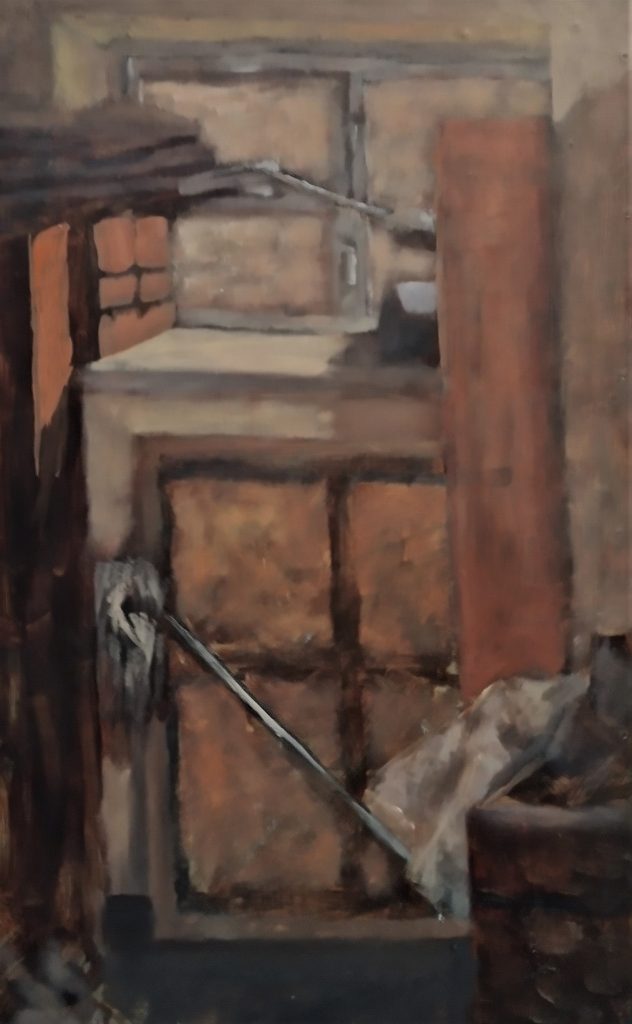 It has been a most satisfying and exciting journey so far, and as I haven't been full time making artworks through paint, it has led to new approaches and revelations. I will of course update on the progress.
For now, hope 2023 is a good year, go n-éirí!