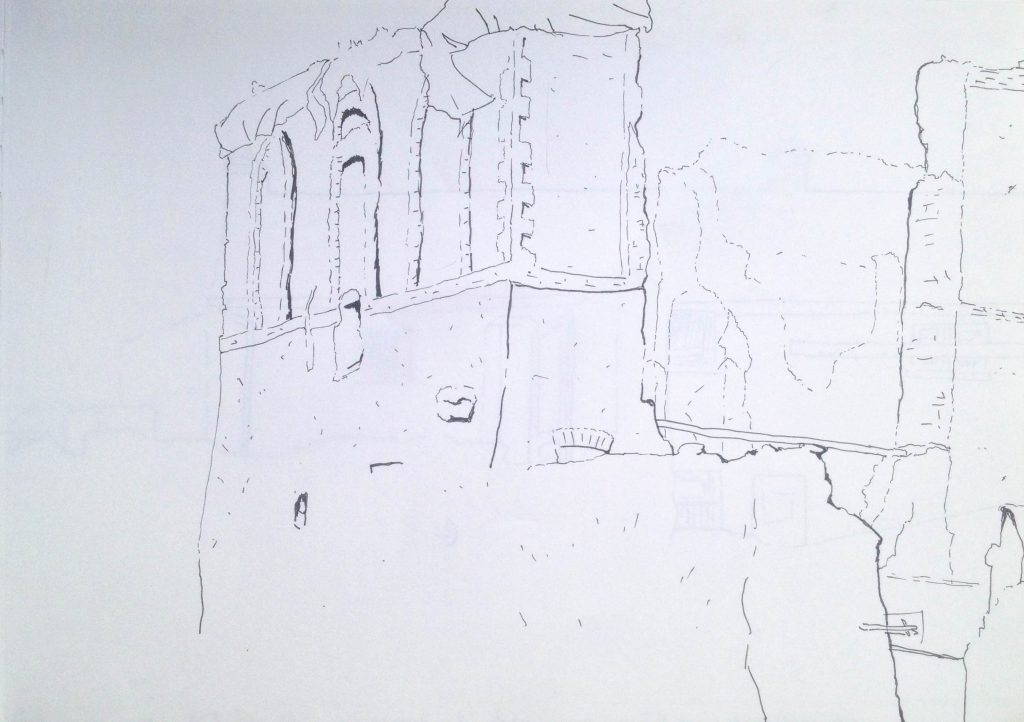 Had a nice day (between showers and gusts) in Askeaton making some new drawings for my Stonebreakers project. I have concentrated my efforts before this mostly on the routines and tasks carried out by the masons, G.O.'s (General Operatives), scaffolders and carpenters on the actual Desond Castle site – now I am beginning the conclusion of sorts to the task.
Though there will remain an element of looking at the lads at work, and trying to educate myself in their work, my aim now is to work from mainly outside, capturing how the site is viewed (visible) from around the town of Askeaton itself.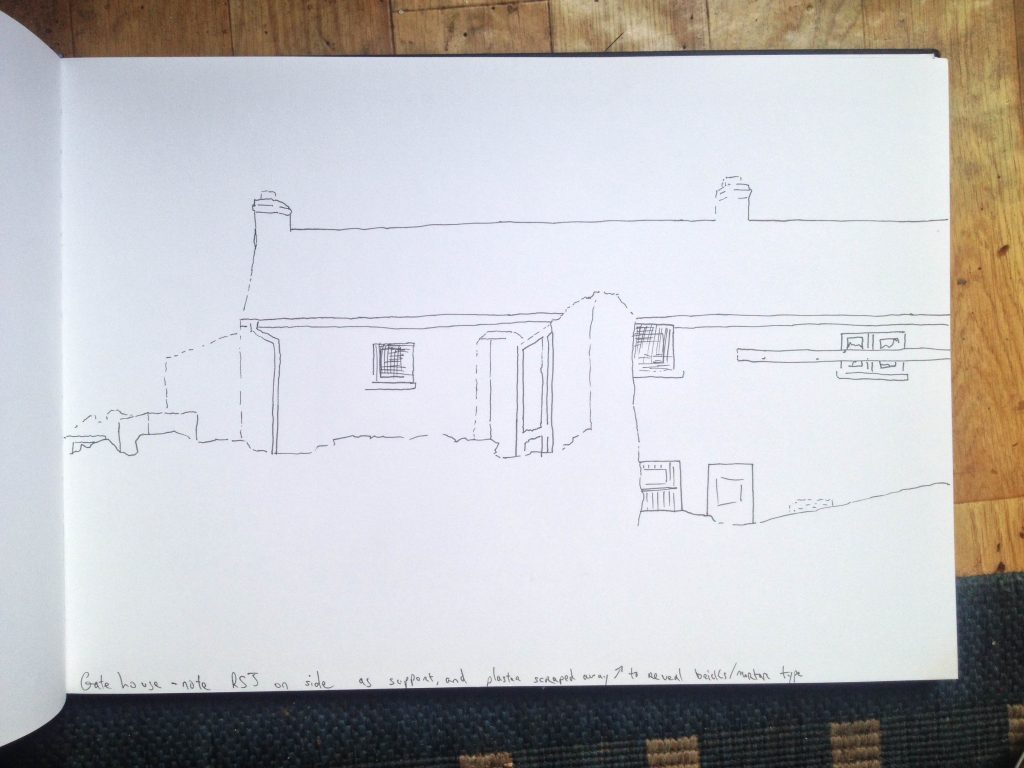 The 2 drawings above were from across the Diver Deel behind the Civic Trust, and thankfully are relatively successful drawings to begin a new A3 sketchbook. Hopefully we will have a locational sense of all the components that make up the site by the end.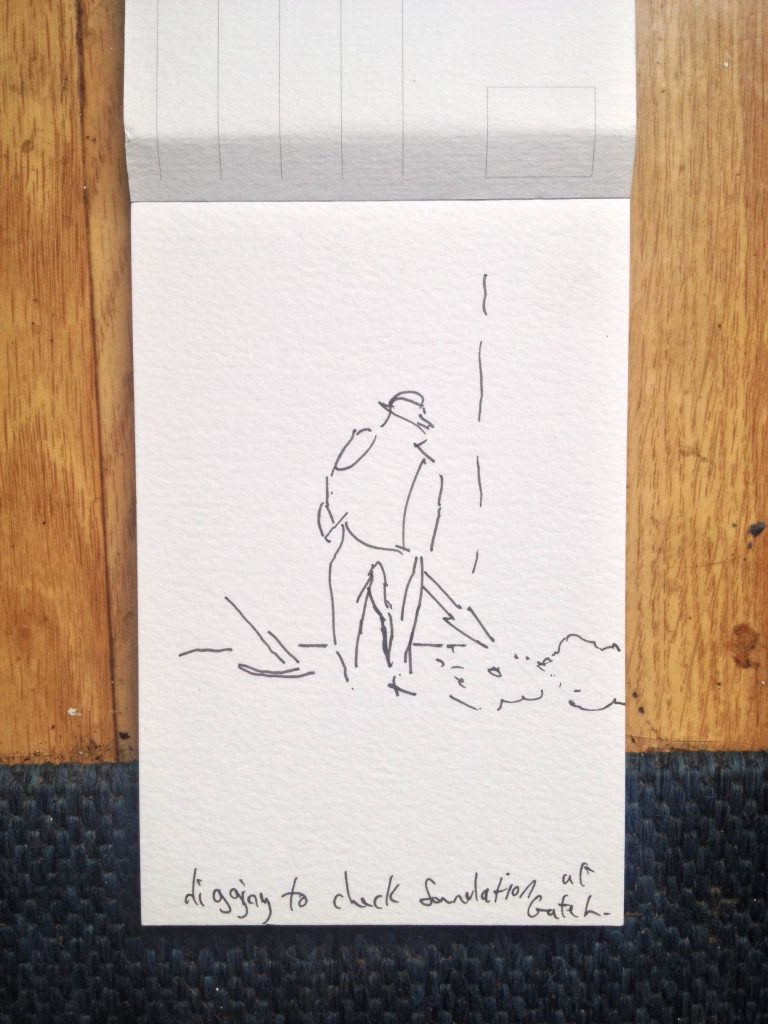 Old habits die hard though, and I did manage to make a brief gestural drawing of Billy, site foreman, digging to check what kind of foundations underpin the Gate Lodge.
Hope he digs it!