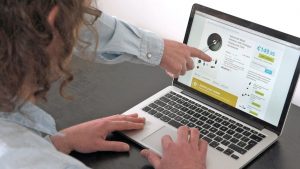 Friday September 16 2016 from 5 – 9pm we'll open our doors to the public, offering hospitality and art and in addition in a first for us, a Limerick Film Premier.
At 7.30pmish we'll show my good friend and Contact Studios Alumnus Seán Lynch's 'Campaign to Change the National Monuments Act', a short film he showed recently in the RHA in Dublin.
In the film Seán effectively queries the reasoning behind laws in Ireland regarding the use/abuse of metal detectors. In my first onscreen role I characterise the hapless metal detectorist going about his business, unaware of the gravity of the situation.
It's fun and informative, and should add a lot to Limerick's Culture Night scene!!
image: Sean Lynch Campaign to Change the National Monuments Act video still, courtesy Kevin Kavanagh Gallery Dublin & Ronchini Gallery London