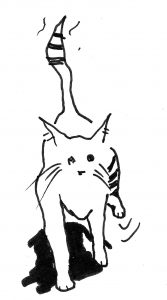 I am honoured, as ever, to be in the company of the irrepressible Dave O'Shea, Commander in Chief of the Chimera Gallery, Mullingar, Co. Westmeath Friday December 8.
The occasion is my Hometown launch of Skippy's Tale, and Dave has repeated his courtesy of two years ago (for Mathilda's Tale), facilitating and hosting said launch.
As a story, and a project that has taken almost 3 years to realise, it is absolutely fantastic for me to be able to showcase my work to my Family, Friends, and the local audience where my journey started.
Sincere thanks to Dave, Mullingar, and my Family and Friends, hope to see ye there!!